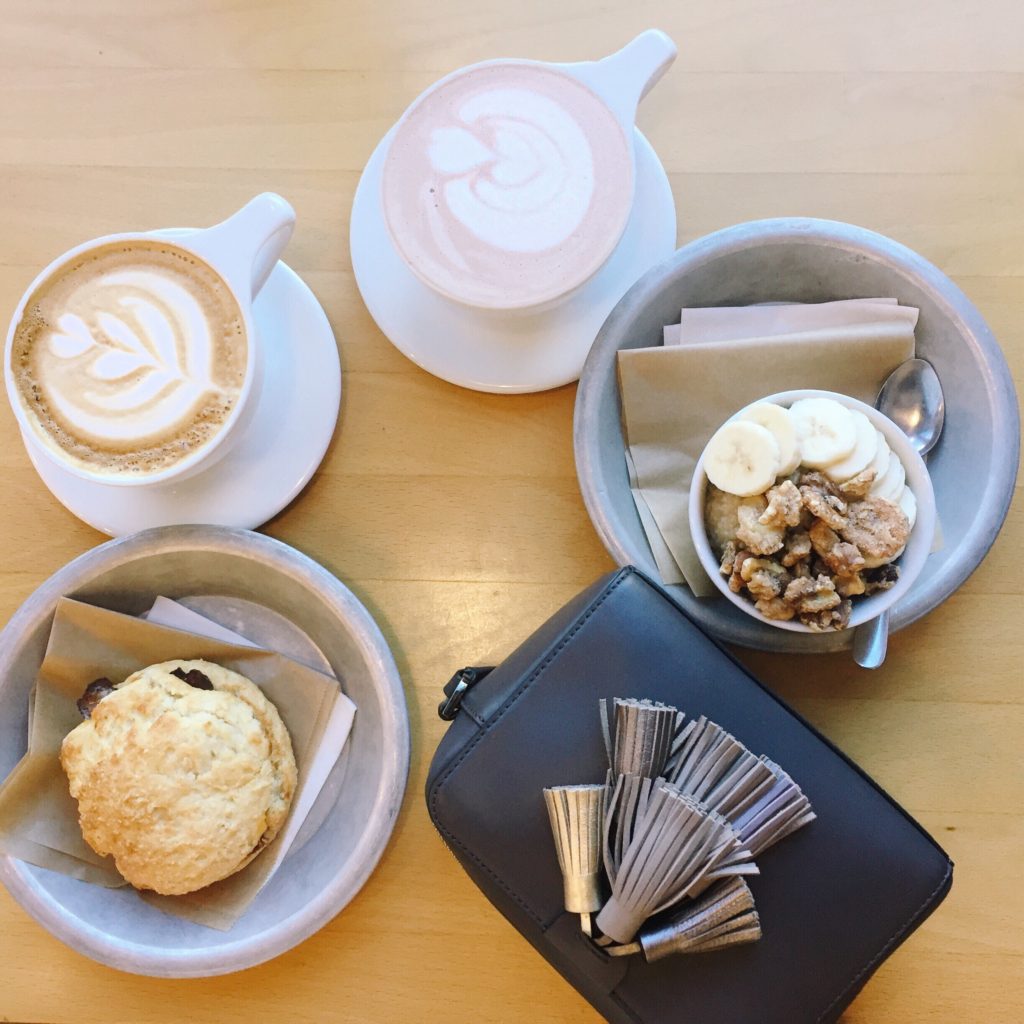 Rebecca Minkoff Mini Sofia Crossbody (ON SALE)
Happy Thursday, loves! Yesterday morning I left my workout and was listening to one of my favorite radio stations and typically when it comes to, "pop news" I change the channel, but for some reason I kept it on and the announcer was talking about the hashtag that was trending hard on Twitter right now and that is, #awordthatIloveis …. I did a little research and I can't figure out where this hashtag originated, nor can other people! I think it's a fitting hashtag for the New Year no matter what the purpose of it was originally!  I decided that it would be awesome to start this year with a word that I LOVE and that I hope to use as a tool to keep me motivated and on track in the New Year and that word is: ENCOURAGE!!  According to Webster's Dictionary ENCOURAGE means to INSPIRE with COURAGE, SPIRIT, or HOPE.
INSPIRE, that word alone is what I hope to do each day through this blog! I hope to inspire not only, you all but myself to be the best we can be!
The definition says to Inspire with COURAGE! I hope that each day I can help give each of you courage to step out and take fashion risks, travel to places you have never been and to be who God created you to be! We each have talents/abilities that are unique to us, we just have to use them!
Secondly, To Inspire with Spirit.  The word spirit makes me think of phrases like.. "in the Christmas spirit," of which I believe is a state of mind or of soul! To inspire someone with spirit means to me that you lift a mind set or the being of someone.  For example, when I am sad and my husband or loved one consoles me with the positive outlook on a situation they lift my spirit! So inspiring with spirit is very deep and reaches the deepest part of us; our soul!
Finally, the definition says to Inspire with Hope! To me, Hope is the reason that many of us wake up each day and have the energy to go out to work or stay home and raise a family!  Hope is the idea that there is something else out there! Hope to me means that each day can potentially be better than the last, that what our purpose is on this earth is still to be determined! Hope gives us a reason to believe that there is good in this world! Hope means we believe that something great is about to happen and that's how I think we should live life!
"Once you choose hope, anything's possible." ~Christopher Reeve (a.k.a. Superman; became a quadriplegic after being flung from a horse, confined to a wheelchair and had to have a ventilator the rest of his life) If anyone had a reason to lose hope, it was him and he chose to believe there was a reason he was still alive and he used that energy to ENCOURAGE all of us who take even our daily health for granted!
Who knew that all of these words were used to describe one word: ENCOURAGE.  I strongly believe that we need to be the Light that we wish to see in the world, if not us then who?!?! I firmly believe that no one is better than another! I have always lived life this way; no job is beneath me , HARD WORK is the "LUCK" in life and treat others like you would want to be treated! So this year, my #wordthatIloveis ENCOURAGE.  I think I am actually going to write this word and leave it by my desktop so every day I remember this! We may be the only kind face or word that someone hears/sees in a day and often times we will never know if it made an impact, but if we all lived this way then what better place would our world be?!?!
Happy weekend to you all and who else is hoping we will see snow in NC?!?!?! I actually have to head out to NYC first thing in the morning through Sunday with my mom and sister for my sister's work, so maybe we will catch some snow there, but not too much that I can't get home 😉 Don't forget to check out my Active (wear) tab on the blog full of amazing athletic gear/ "athleisure" attire that I am loving for January! XOXO
Shop the Sofia Clutch: