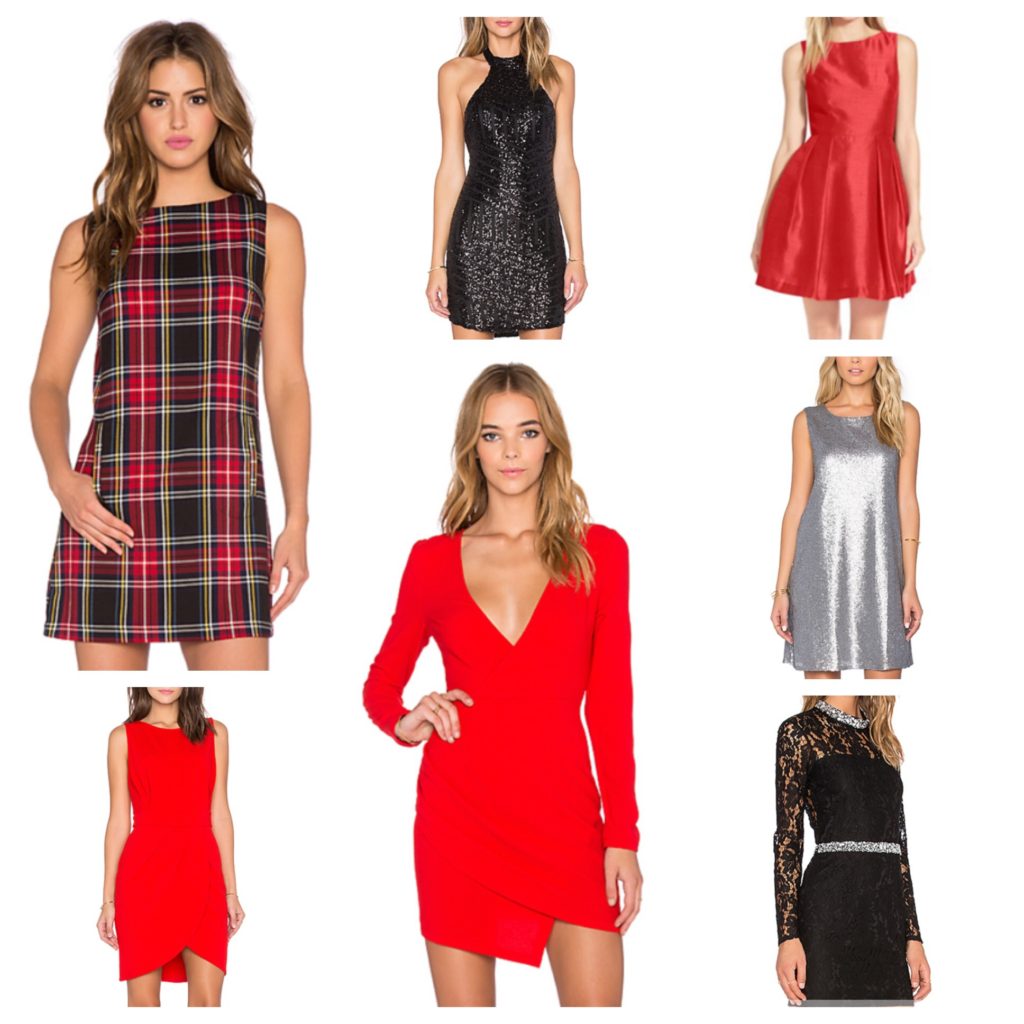 HAPPY December and you know what that means?!?!?!? Holiday Party and Get Together after Holiday Party and Get Together and each occasion needs a SPECIAL LOOK 🙂
In honor of ALL of the spending we all do this time of year, I thought it to be only appropriate to do a post on affordable, "Hollyday" Dress Shopping. Here are some amazing dress ideas that are not only affordable, but super chic:
This plaid dress is a DREAM and is perfect not only for a night out but also a casual day look with black over the knee boots! The black sparkly glitter dress is just a PERFECT piece to give that flirty look and black is ALWAYS appropriate! The top red dress is sophistication in the front and has a magnificent bow on the back! You have to see this dress, it's so gorgeous and reminds me so much of the Kate Spade Bow Dress, just at a FRACTION of the cost! The red dress in the bottom left has such a beautiful asymmetrical hemline and the back is so amazing, this dress can also go for multiple occasions.  The red dress in the middle is just plain SEXY, I will say it… I do love how it has sleeves to counter the plunging neckline and the asymmetrical hemline adds just the right amount of edge; this is definitely a dress to IMPRESS! Last, but not least this little black lace and sequined dress is sweet and flirty!
I hope this post gave you all some awesome Holiday Dress INSPIRATION! I have linked all of these pictured and a few others below! Happy "Hollydays!"
Plaid Dress / Black Sequin Dress / Little Black Lace and Sequin Dress / Bow Back Red Dress / Red Dress with Asymmetrical Hem / Plunging Neckline Red Dress