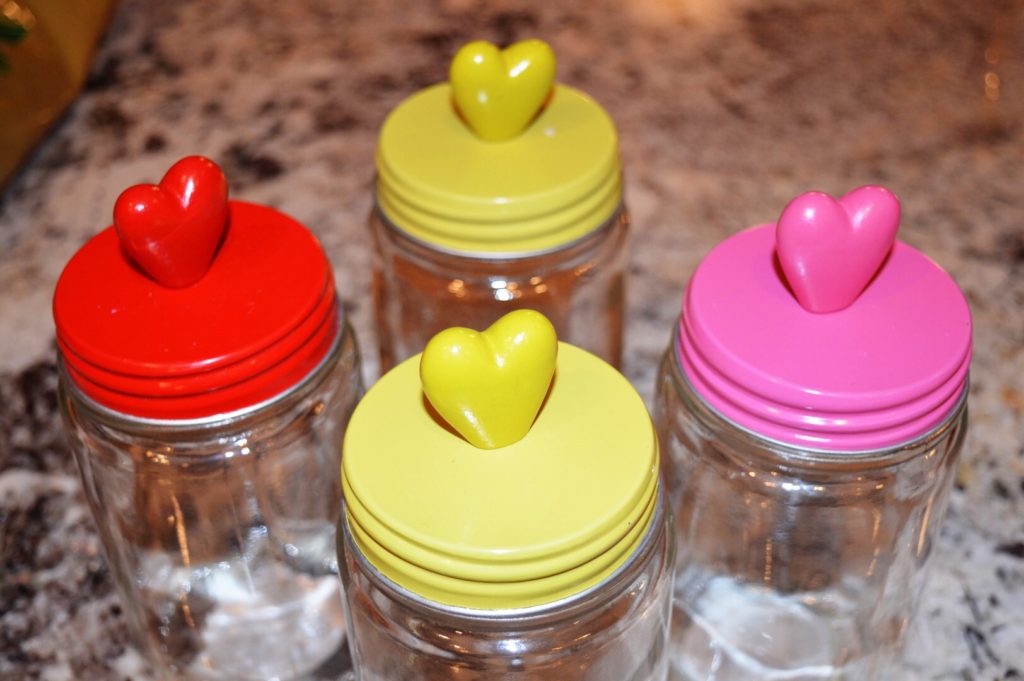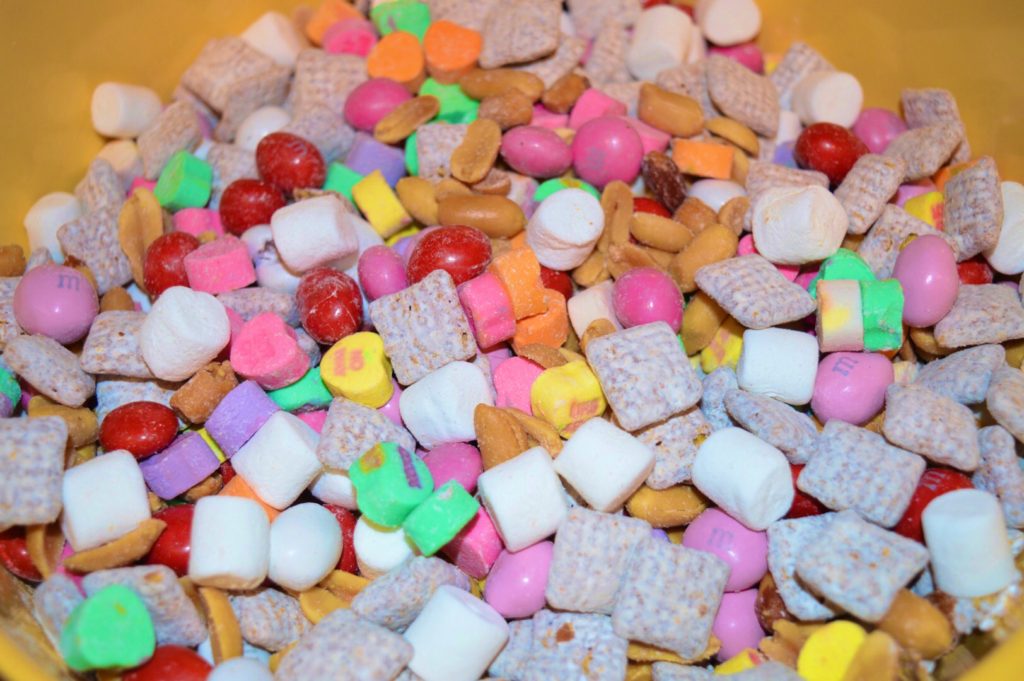 I have been on a Valentine's kick this week (clothes and everything 😉 ) and in my search for Valentine Inspiration I stumbled across a ton of adorable recipes! I decided it would be fun to make a little treat for my Bible Study ladies this week and I wanted to share with you all an easy and fun Valentine treat or gift recipe!
I am a fan of cute, fun and EASY! I love trail mix of ANY kind! I just love a sweet and salty mix.  It seems that every time I eat something super sweet I need a little salty to satisfy my taste buds.  While "Googling" recipes for a great mix, I realized there really is no recipe to the mix, it's all about what YOU like! So instead of copying a recipe I decided to put my favorites all together, so I hope you all will enjoy!
You Will Need:
Mason Jars (washed)
1 bag of M&M Peanut Butter
1 bag of M&M's with Peanuts
1 bag of mini marshmallows (I used the plain white)
1 bag of Chex Mix Muddy Buddies (I used the peanut butter and chocolate ones)
1 bag of Necco Sweat Hearts (the mini ones)
1 large can of Cocktail Peanuts (I use the ones with salt since this was my only salty item)
* I had purchased pretzels, but then decided not to use them, but they would be a great addition
Directions: Mix All Ingredients and try not to eat it all before you can put it into the Mason Jars (I got mine from heart ones from Target) 😉 It's as easy as that!
I hope you ALL have an amazing and fun weekend! Thanks for stopping by, darlings!