Winter has finally come here in NC and I have been wearing this French Connection sweater on REPEAT!  Tassels have been huge this winter and I think they make this sweater! This sweater comes in two colors: the beautiful blue pictured here and then a winter white, which is also super chic and you can never go wrong with a neutral! This sweater is on FINAL SALE and is an amazing deal right now!  I always like shopping for Winter clothes AFTER Christmas when they are ON SALE!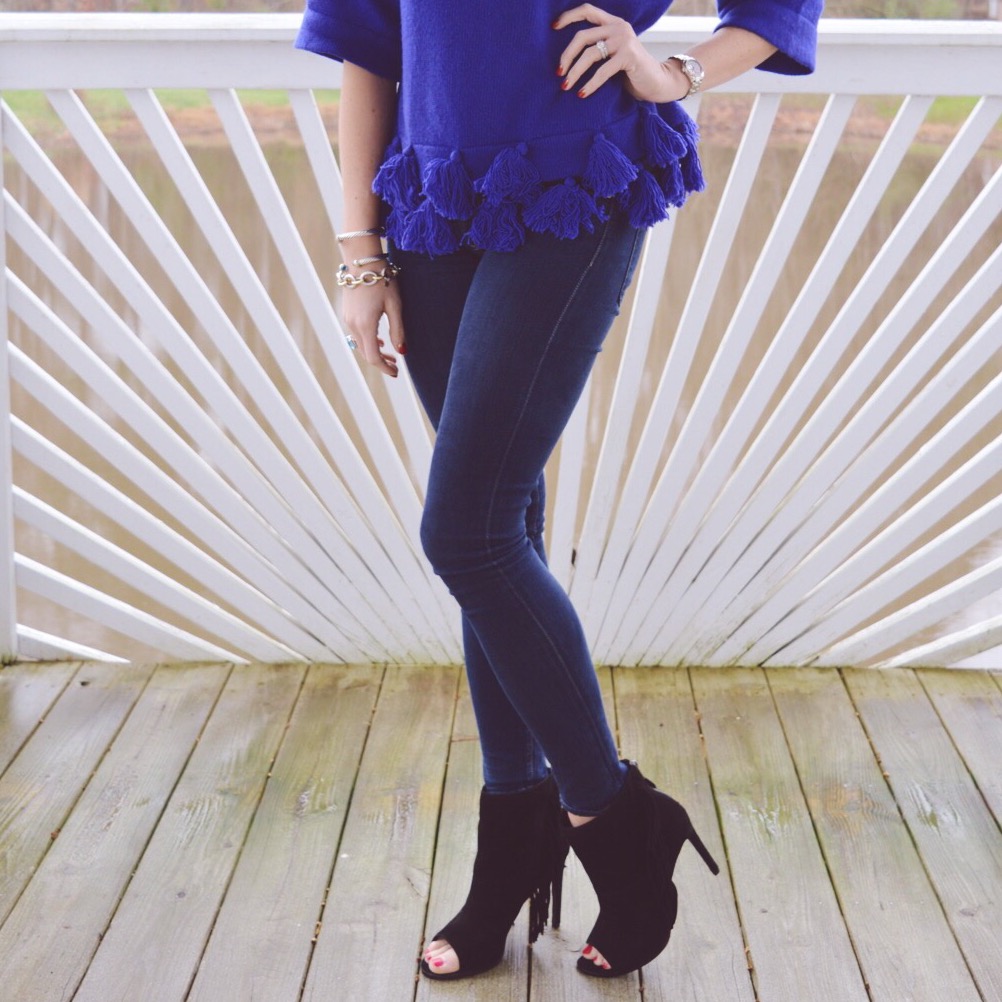 I paired this tassel sweater with my favorite open tow booties by Dolce Vita! I know I just shared them in my last post, but they are so amazing and they are also on SALE, so I had to share them again!
I hope 2016 has started off great for all of you! January is always a little slow, but I am so thankful for my favorite shows that start up this time of year: The Bachelor and Pretty Little Liars 🙂 I hope all of you have an amazing weekend and thank you for stopping by!
French Connection Annabelle Tassel Sweater / Dolce Vita 'Hanover' Bootie