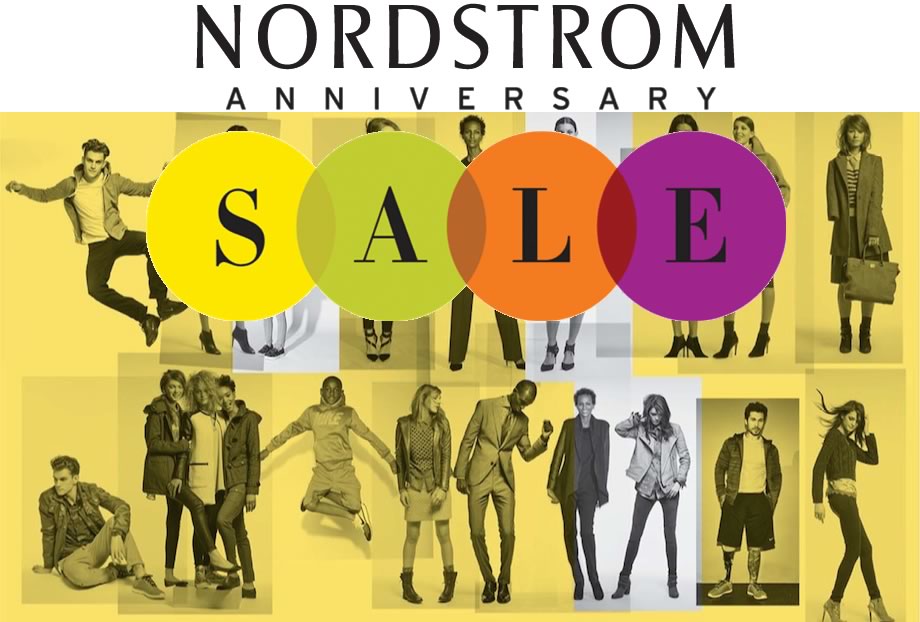 Happy Monday ya'll! Today I wanted to remind you all about the upcoming Nordstrom Anniversary Sale! I have mentioned on a few of my recent blog posts this is the SALE OF THE YEAR! For those of you who have not heard of this SALE it is when Nordstrom discounts their Fall New Arrivals at up to 40% for only a few weeks and after ALL PRICES GO UP! This SALE is unlike any other because it's putting your favorites ON SALE when they come out so you can jump start your Fall wardrobe, Christmas shopping or score  a great gift! I ALWAYS find WAY TO MANY things I want so it's extra fun for me to do the hard work of shopping and picking my favorites and then creating boutiques for YOU to shop!
The Nordstrom Anniversary Sale opens to CARDHOLDERS ONLY this Thursday July 13th! As I have mentioned items on the Nordstrom Sale SELL OUT AT SO FAST! With that said, if you do not have a Nordstrom Card you will likely miss out on a few things when the Sale opens to EVERYONE else on July 21st! I have linked to where you can apply for your Nordstrom card HERE and you will also get a $20 Nordstrom Note (giftcard) to use on your next purchase for the SALE! Last year many of the items I wanted SOLD OUT the first day the Early Access Sale began so HURRY and get your card today.  This post is not sponsored in ANY way by Nordstrom, I just love this card as it's the only store credit card I have because I shop at Nordstrom for EVERYTHING and I can get points and money back throughout the year on my purchases which I LOVE! I am traveling in California this week so I will try my best to get a shoppable boutique of some of my favorite looks up once the SALE begins on Thursday! Also, I will be doing a GIFTCARD Giveaway VERY SOON so you all can indulge a little more in the sale and not feel guilty 🙂 STAY TUNED!!
HERE is a Catalog of some of the women's items you can expect to see on the SALE!
Have a GREAT DAY EVERYONE!