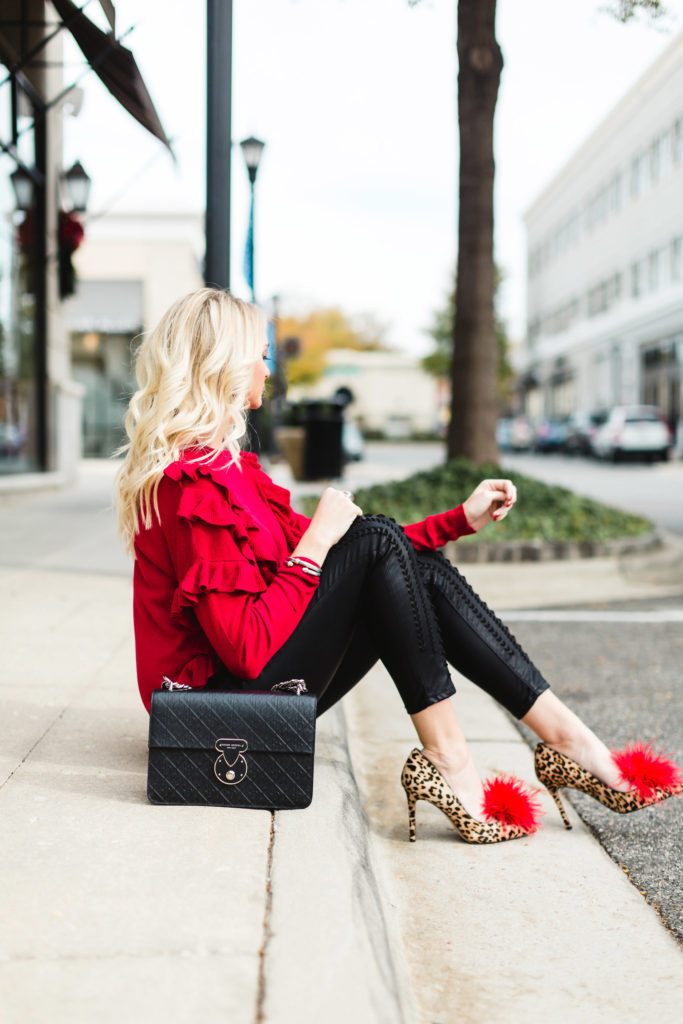 Sam Edelman Haide Pump (true to size)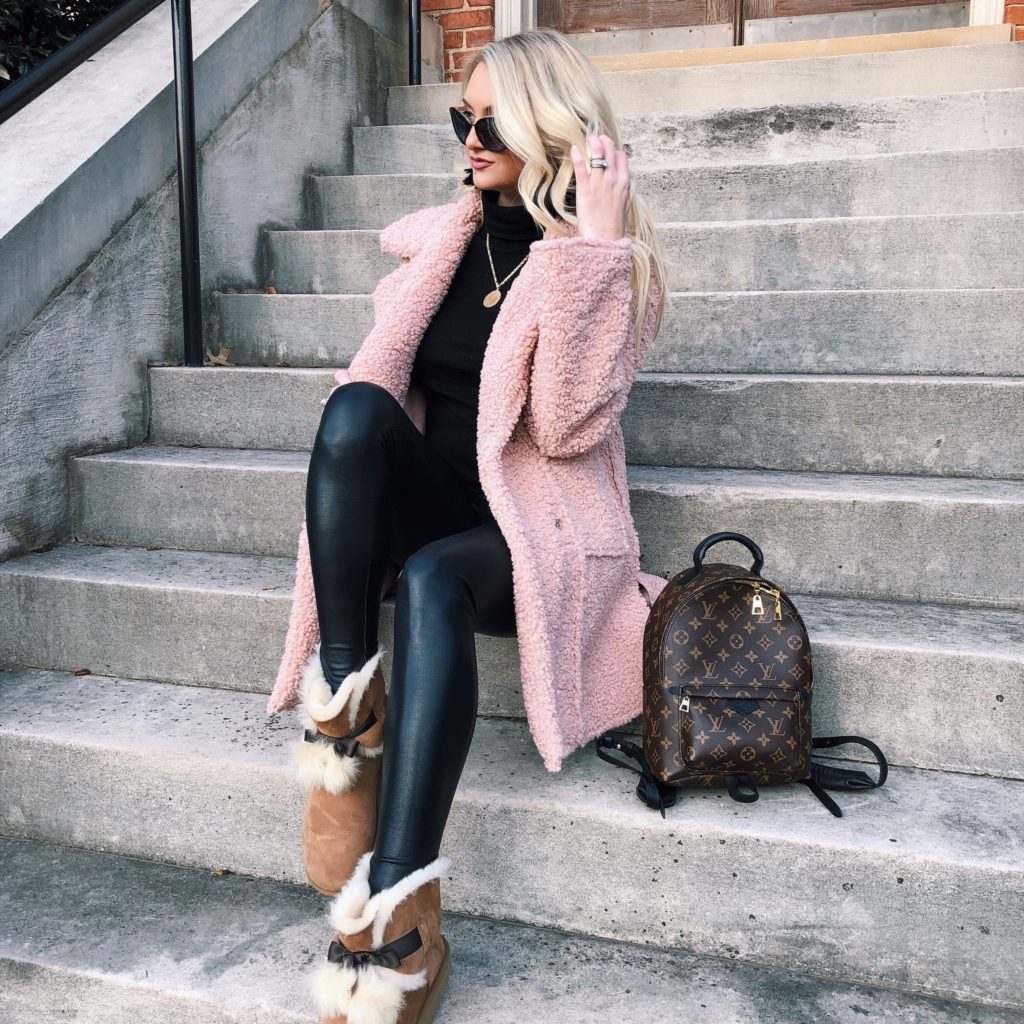 Ugg Gita (on sale! If in between sizes size down)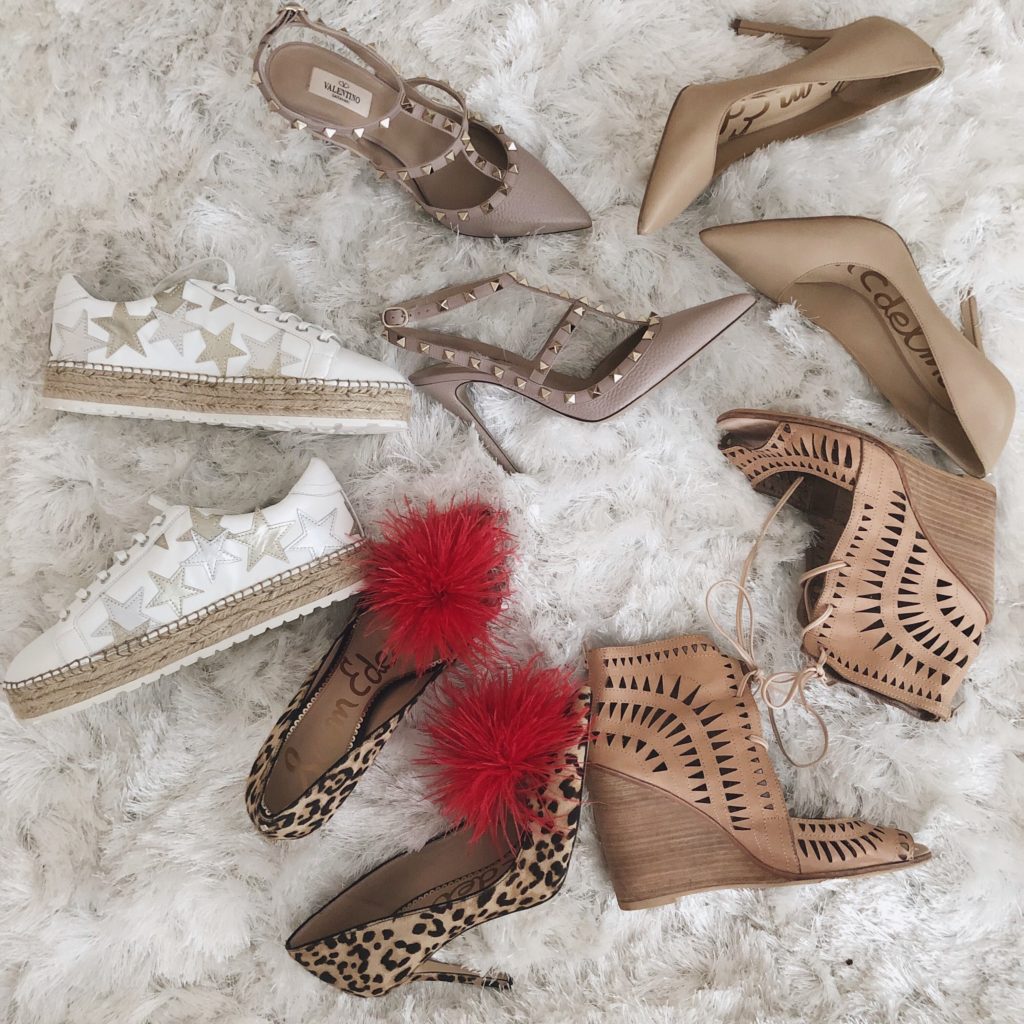 Marc Fisher Star Espadrille Sneaker | Jeffrey Campbell Rodillo Wedge (BEST EVER, WILL SELL OUT!)
Valentino Rockstud Pump (order 1 whole size up!) | Sam Edelman Hazel Pump (true to size)
Happy Monday ya'll! So sorry I have been MIA I took last week to recouperate and had so many things going on, but I am BACK! I am hoping to get blog posts up daily this week so let me know if there is topic you want to hear about 🙂 I wanted to share in 1 week my husband and I will know the gender of our sweet baby!! I can't wait!!! We are going in for our anatomy scan at 19 weeks and get to see up close at our little nugget and could not be happier! Please also say a prayer that everything will look great and we will have a healthy sweet baby! I have been polling all of my family and done a few of the old wives tale tests to see what our baby will be and right now its about 60/40 a boy to a girl… We are going to be thrilled either way, but what are your guesses?!?!?
With baby on the brain and a growing belly I have been really loving SHOES because right now they are a guarenteed fit in my closet unlike my pants, tops and bras hahahah 😉 I hear feet sometimes swell a ton and grow, but I am hoping this does not happen to me only because I already wear a size 10 shoe and I'm gonna be special ordering if it does, YIKES! I spent the weekend eyeing some amazing shoes! A few pair I own already are the Sam Edelman Haide pump (run true to size), the Marc Fisher Star Espadrille Sneaker, Jeffrey Campbell Rodillo Wedge (SOO GOOD!), Sam Edelman Hazel Pump (perfect nude pump, runs TTS!), Valentino Rockstud Pump (ORDER ONE FULL SIZE UP!)
I found soo many shoes I would LOVE to own and here is my personal list of shoes:
Kaanas Oaxaca Bootie (perfect transition bootie)
Loeffler Randall Langley Pointed Toe Mule (a work of art shoe!)
Loeffler Randal Alfie Espadrille Sneaker (transition sneaker perfect for having a baby and being stylish)
Sam Edelman Addison Heel – comes in 3 colors and I want ALL of them!!
Schutz Blasiana Pump – the blush color and the bow detailing are EVERYTHING!!
I have linked All of my favorites below and all you have to do is click the one you like and it takes you right to purchase! Hope you guys enjoy! XOXO
Shop All my Shoe Favorites: